Burke Glen Park – Monroeville, PA - 1926-1974
Text by Jeffrey Stanton 11/11/11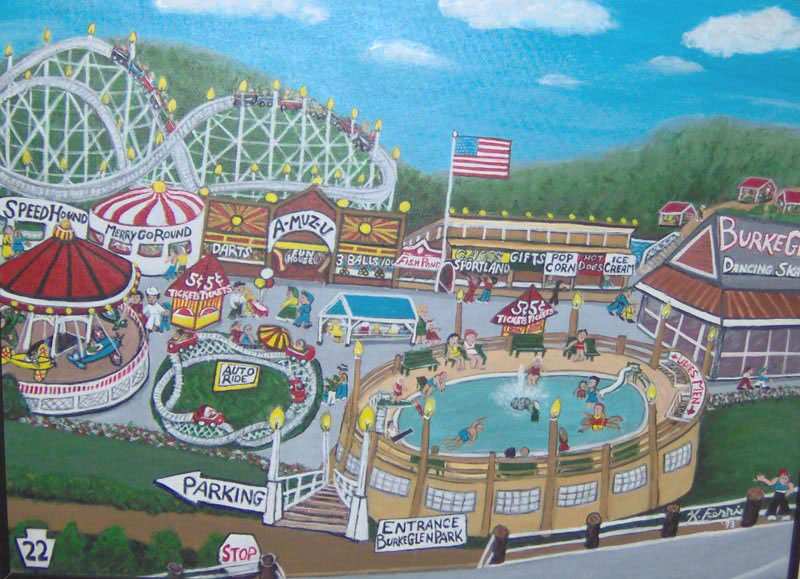 Burke Glen amusement park was built on part of a parcel of land along the old William Penn Highway near Elliot Road in the village of Monroeville in 1926. The 141 acre parcel of land had been in Colonel Elmer E. Thompson's family for 109 years since they bought it for $564 in 1816. It was sold to the four Burke brothers, who were all plumbers on Nov 4, 1925. They built their small amusement park along one side of the highway seven miles east of Wilkensburgh and opened it in 1926.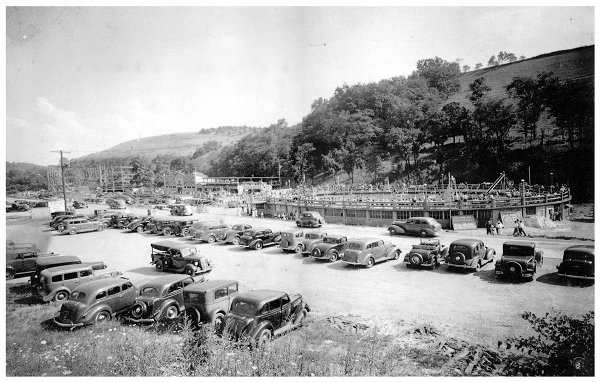 Burke Glen amusement park was adjacent to William Penn Highway, 7 miles east of Wilkensburgh.
               While all the previous amusement parks in the Pittsburgh area had been trolley parks,  Burke Glen catered to city-dwelling families who owned an automobile and wished to escape to the country for fresh air on a pleasant day.  Pittsburgh in those days, with its steel mills, factories, and coal-burning home furnaces was one of the most polluted cities in America,  a place that was so smoggy that the streets lights had to be turned on during daylight during World War II. The park offered plenty of free parking for those who owned a family car, and for those living in nearby Wilkensburgh and Delmont, there was bus service.

                Burke Glen amusement park offered something for the whole family; a large swimming pool, picnic groves, an arcade, dance hall,  miniature golf, an impressive roller coaster called the Speed Hound, and a variety of rides including a circle swing, carousel, and kiddie rides for young children. The dance hall featured Slim Bryant and the "Wildcats." Local schools held their annual picnics there until the 1930's.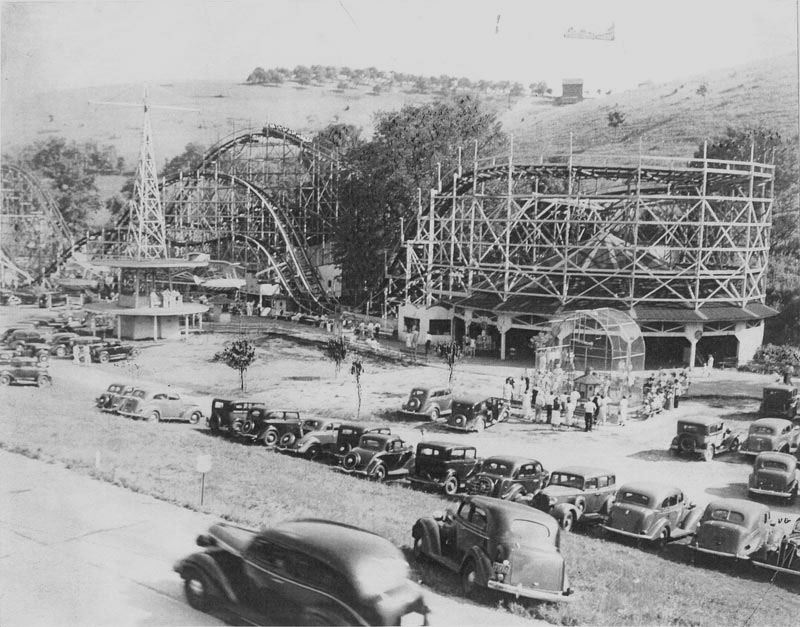 The Speed Hound roller coaster, built in 1926, was Glen Burke's most pupular ride.
                While Burke Glen managed to survive the Depression of the 1930's, their success with easy automobile access became a liability during World War II when gas rationing curtailed patronage. Then the construction of the new Route 22 in the late 1940s took land from Burke Glen, reducing the size of the amusement park and forcing it to scale back its operations. It never fully recovered.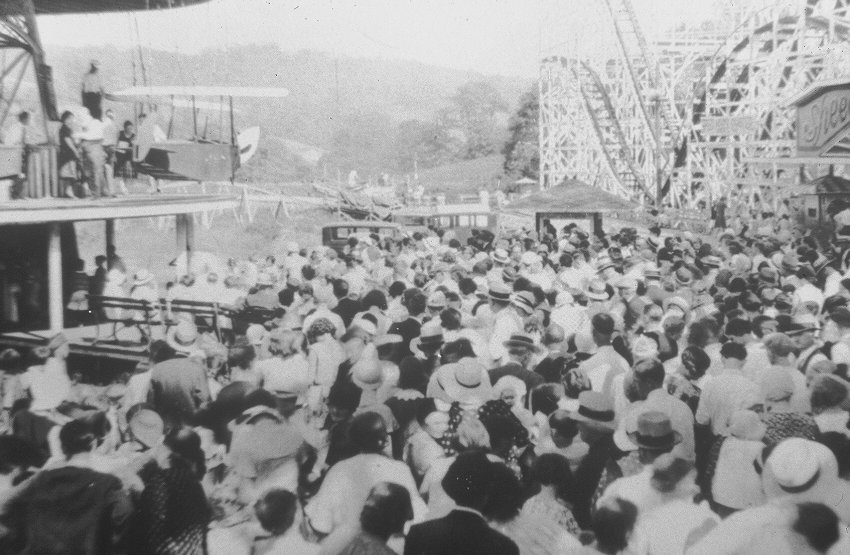 By 1970s, the amusement rides were gone but the picnic groves, a refreshment stand, pool, and the miniature golf course remained. In 1974, after several unprofitable seasons,  little money for maintenance, and the looming national energy shortage with its gas rationing, Burke Glen permanently closed.